T
h
e
s
e
a
r
e
t
h
e
w
o
r
d
s
I am saying to myself as I work on my designs for my zazzle store REFLECTIONS.
Six Word Saturday
hosted by Cate of
showmyface
is a great way to reflect on your feelings.
I happened to read it on
Marisa
's blog today and thought I will join in to express my feelings.
I was having trouble uploading designs to the store.Though I created the designs quickly the uploading process was painfully slow.I was creating designs for the new category introduced by zazzle a few days back.I thought an early start to join the new topic would help me improve my sales.I designed 10 thank you for the gift photcards yesterday and 5 new baby announcement photocards today. I hope they will be well received.
I will
BE PATIENT,I WILL SEE RESULTS!
Few Sample of the designs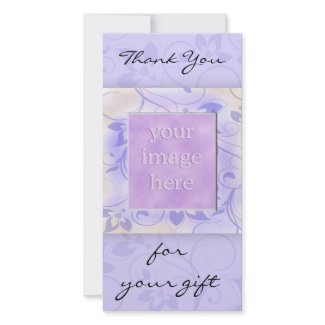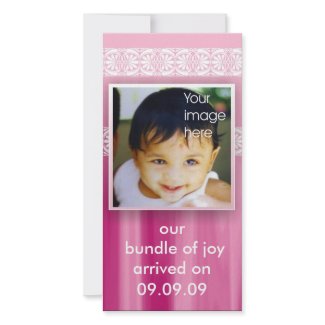 Pink New Baby Joy Announcement
by
semas87
Create
customized photo cards
at zazzle
All the designs are available in 5 different colors.