Our family is the foundation of our living and these inspiring
family quotes
express so very eloquently the beauty of the most important relationships in our life.
"A happy family is but an earlier heaven."
~ George Bernard Shaw ~
"The family is the school of duties... founded on love."
~Felix Adler ~
"When you look at your life, the greatest happinesses are family happinesses."
~Joyce Brothers ~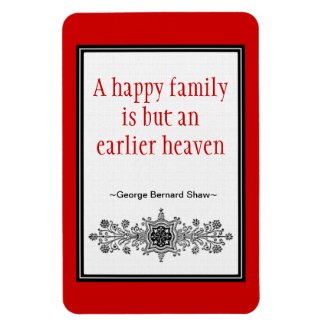 Motivational Quote Magnet :Happy Family
by
semas87
View more
vinyl magnets
Sharing these inspiring quotes for Sunday Citar at
Fresh Mommy
Blessings for abundance
sema