Smile,it changes your face value and gives pleasure to the giver and receiver.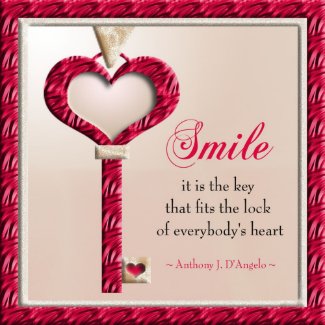 Smile Quote Motivational Magnet
by
semas87
Browse more
Quotes Magnets
"
Smile, it is the key that fits the lock of everybody's heart."



~ Anthony J. D'Angelo ~
"Because of your smile, you make life more beautiful."