Here's help to
Manage Your Time
....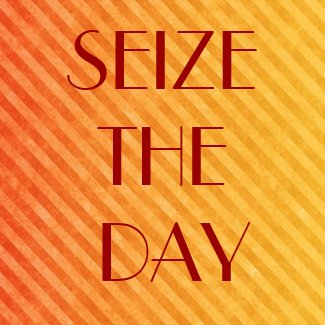 SEIZE THE DAY
by
semas87
Design a
magnet
at zazzle
"You can do so much in 10 minutes' time .Ten minutes, once gone, are gone for good.Divide your life into 10-minute units and sacrifice as few of them as possible in meaningless activity."
~ Ingvar Kamprad
"Perhaps the very best question that you can memorize and repeat, over and over, is, "what is the most valuable use of my time right now?"
~ Brian Tracy
"Realize that now, in this moment of time, you are creating. You are creating your next moment."
~ Sara Paddison
from:Quotes on time
Please checkout
sunday citar
for more inspiring quotes.