Never give up, for that is just the place and time that the tide will turn.
--Harriet Beecher Stowe
(artwork done in twisted brush)
It's tempting when you're facing hurdles to just quit but
'Never give up'
as when you want something badly enough and you work as hard as you can, you'll be able to achieve what you set your mind.
Yesterday as I was surfing the net for quotes for my
3word quotes lens
I came across this inspiring poem by Charlie Remiggio and thought it compliments my quote for this week's
sunday citar.
Never give up
Never lose hope.
Always have faith,
It allows you to cope.
Trying times will pass,
As they always do.
Just have patience,
Your dreams will come true.
So put on a smile,
You'll live through your pain,
Know it will pass,
And strength you will gain.
Merry Christmas to all sunday citar friends.
Shop for a
personalized gift
at Zazzle.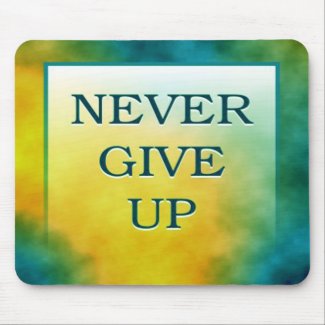 NEVER GIVE UP
by
semas87
Shop all other
mousepads
at Zazzle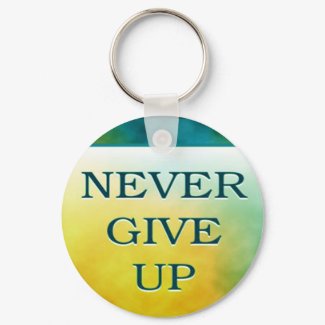 NEVER GIVE UP
by
semas87
Design a
personalized key chain
at zazzle