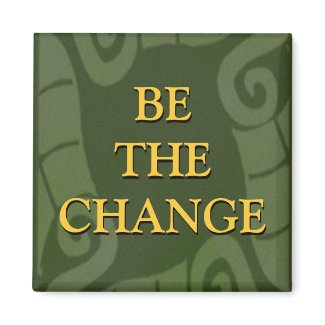 BE THE CHANGE
by
semas87
Design a
custom printed magnet
on zazzle
'Be The Change'
as you make note of my '6 wisdom words' for 6WS at
ShowMyFace
Remember,Nothing Changes When Nothing Changes
It is only when we step out of our comfort zone will we truly experience life and feel enriched.
Be the change
conveys this message in
3 words.
This 3 word quote has inspired a wonderful person to buy 26 fridge magnets from my zazzle store,
REFLECTIONS
, I think,to give as inspirational gifts this festive season.
We can move forward in life only when we
'Be The Change'.