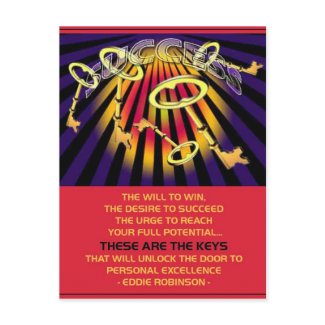 success keys
by
semas87
Make a postcard
at Zazzle
I am very happy to share that I sold 8 of the above success keys postcards today.
I received the sales email this morning and
the next mail was jamie's
wishcasting
post with the question,
"what do you wish to say yes to?"
The thought that immediately came to my mind were the keys in the above quotation.
The will to win,
The desire to succeed,
The urge to reach my full potential.
I wish to say Yes to these keys to acheive personal excellence.
I wish all success to my wishcasting friends!