This week I have a lot of work to complete and the thought is overwhelming me.
I hope repeating my affirm-mantra for this week
will help me acheive my goals this week.
Writing down the list of works to be done will help to give a sense of control and breaking them into smaller tasks and creating checklists should help you finish them!
I will take..
and finish my work on time.
I am happy to share the sale of my AIM HIGH postcards at
REFLECTIONS
yesterday.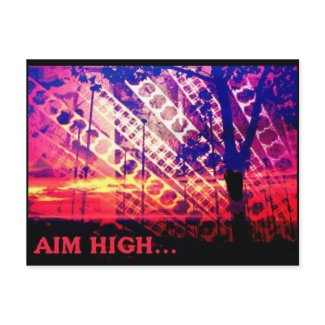 Aim High card
by
semas87
Design
Full color post cards
at zazzle