Reading
Hope Quotes
motivate us to get out of our self doubt barriers and act with confidence.The inspiring quotations on hope are quotable quotes that will always guide us in times of test.
Here are a few quotations on hope to start fueling your inspiration...
"Practice hope. As hopefulness becomes a habit, you can achieve a permanently happy spirit. "
-- Norman Vincent Peale
"When the world says, "Give up," hope whispers, "Try it one more time."
~Author unknown
"Hope is the companion of power, and mother of success; for who so hopes strongly has within him the gift of miracles."
~Samuel Smiles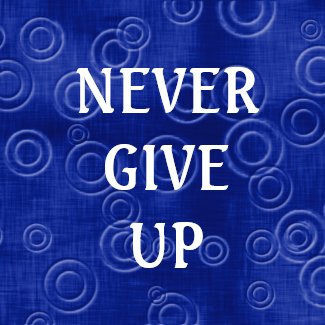 3 word quote -Never Give Up-Magnet
by
semas87
Browse other
3 word quote Magnets
{ click to read more inspiring Quotes On Hope}
Sharing these inspiring quotes for Sunday Citar at Fresh Mommy
Blessings for abundance
sema