Today's Positive Affirmation is
"I am committed 100% in my efforts "
Being 100% committed in your efforts will take you towards your goals with greater strength and give you a positive result very soon.

Self Affirmation Statements are affirmations that shape your thoughts and by it your actions too!Repeating them with belief will improve your attitude and energize your thoughts.

I have designed The Daily Positive Affirmation Cards as affirmart cards with affirmation and art to motivate and inspire you everyday.Self Affirmation Statements beginning with' I am ' makes the affirmation very personal and reminds you that the choice is in your hands.
Blessings for abundance,
sema
xxxxxxxxxxxxxxxxxxxxxxxxxxxxxxxxxxxxxxxxxxxxxxxxxxxxxxxxxxxxxxxxxxxxxxxxxxxxxxxxx
Checkout the affirmations that have been created into inspiring Affirmart cards
week 1 - Affirmart cards 1 to 5
week 2 - Affirmart cards 6 to 10
week 3 - Affirmart cards 11 to 15
week 4 - Affirmart cards 16 to 20
week 5 - Affirmart cards 21 to 25
week 6 - Affirmart cards 25 to 30
week 7 - Affirmart cards 30 to 35
week 8 - Affirmart cards 36 to 40
week 9 - Affirmart cards 41 to 45
xxxxxxxxxxxxxxxxxxxxxxxxxxxxxxxxxxxxxxxxxxxxxxxxxxxxxxxxxxxxxxxxxxxxxxxxxxxxxxxxx
Today's Designs From Reflections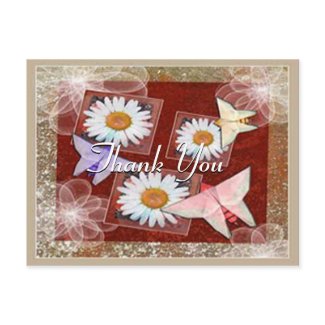 Paper Butterflies Thank You
by
semas87
Make a post card
at Zazzle
xxxxxxxxxxxxxxxxxxxxxxxxxxxxxxxxxxxxxxxxxxxxxxxxxxxxxxxxxxxxxxxxxxxxxxxxxxxxxxxxx