Today's Positive Affirmation is
" I am disciplined and focused"
Discipline and focus is what keeps you working on your goals when you don't see the results immediately.This will lead you to success by helping you achieve your goals.

Self Affirmation Statements are affirmations that shape your thoughts and by it your actions too!Repeating them with belief will improve your attitude and energize your thoughts.

I have designed The Daily Positive Affirmation Cards as affirmart cards with affirmation and art to motivate and inspire you everyday.Self Affirmation Statements beginning with' I am ' makes the affirmation very personal and reminds you that the choice is in your hands.

Blessings for abundance,
sema
xxxxxxxxxxxxxxxxxxxxxxxxxxxxxxxxxxxxxxxxxxxxxxxxxxxxxxxxxxxxxxxxxxxxxxxxxxxxxxxxx
Checkout the affirmations that have been created into inspiring Affirmart cards
week 1 - Affirmart cards 1 to 5
week 2 - Affirmart cards 6 to 10
week 3 - Affirmart cards 11 to 15
week 4 - Affirmart cards 16 to 20
week 5 - Affirmart cards 21 to 25
week 6 - Affirmart cards 25 to 30
xxxxxxxxxxxxxxxxxxxxxxxxxxxxxxxxxxxxxxxxxxxxxxxxxxxxxxxxxxxxxxxxxxxxxxxxxxxxxxxxx
Personalize your books with the customized bookplates to make them unique.Never misplace a book by adding the ' this book belongs to' labels .Custom bookplates can be changed to any other personal label for C.Ds,gifts,kids box labels,lunch box label,etc by just changing the text matter.If you want any help with this just contact me and I will do it for you!
2 of my Bestseller Designs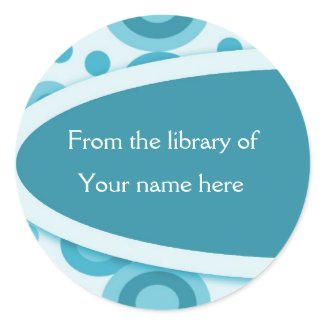 Retro Dots Personalized Bookplates
by
semas87
View more
Retro Stickers
More colors and choices available in
Bookplates
at the store.
xxxxxxxxxxxxxxxxxxxxxxxxxxxxxxxxxxxxxxxxxxxxxxxxxxxxxxxxxxxxxxxxxxxxxxxxxxxxxxxxx