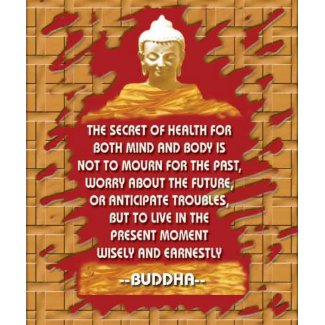 Buddha Motivating messages mousepad
by
semas87
I have joined the 28 day meditation challenge conducted by a dear friend , Spiritual guide and mentor Janice Lynne Lundy at her blog- Awake is Good.

Quoting Jan-"For in the new year, I really do want to get to know myself better, be happier, more peace-filled, and when I take time for meditation I am. I am also more calm, clear, and wise, and who doesn't want more of that?"
Jan is inviting meditation experts and teachers from a variety of traditions to share their knowledge in addition to posting educational and interesting information about meditation in all its many forms.
Please join the meditation journey at Jan's blog-
Awake is Good
to start the new year with joy and peace.
I have created a squidoo lens
28-Day Meditation Challenge!Day one to Day seven!
to record the motivation,inspiration and resources all in one place for easy recollection .Please do visit and give your comments.
---------------------------------------------------------------------------------------
I saw jamie's question after posting about the challenge and as my wish is in line with my challenge I updated the post with my wish.
How do you wish to shine?
This is Jamie's Question at to us wishcasting this week.
I am taking part in the meditation challenge at Awake is Good and it has helped me become more aware of our inner beauty and ways to improve our spirits.
This makes my wishcasting easy to create.
My wish for this week will be to radiate with love and compassion for myself and others.
Blessings for abundance,
sema