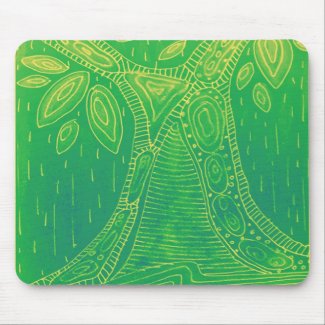 I was thrilled to see the above design chosen as one of today's best designs at zazzle.
I developed the design from a ink and paint sketch I did today. I then worked in photoshop to get the green pattern.
( pen and paint sketch)
I drew this abstract tree in black ink and then added color with pearl acrylic colors to add shimmer to the painting. I painted this art for my wetcanvas forum thread of daily paintings but felt with the shimmer it will be a nice painting to submit to the
inspiration-avenue challenge
this week-shimmer,too!
The design is available as a binder cover design too!
Green Tree Pattern
by
semas87
Get a
tee shirt
at zazzle
you can see the design in orange color too at
REFLECTIONS
,my zazzle store.